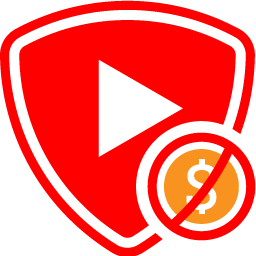 SponsorBlock
SponsorBlock is an open-source crowdsourced browser extension and open API for skipping sponsor segments in YouTube videos. Users submit when a sponsor happens from the extension, and the extension automatically skips sponsors it knows about using a privacy preserving query system. It also supports skipping other categories, such as intros, outros and reminders to subscribe, and skipping to the point with highlight.
Check status.sponsor.ajay.app for server status.
There are currently Loading users who have submitted Loading skip segments, which have saved a total of Loading years and Loading days of people's lives. Check out the leaderboard.
Tired of clickbait? Also check out DeArrow
The source code is fully open and the database can be downloaded by anyone. I want to keep this as open as possible! You can view the docs for the public API or host a mirror.
Check out how it works.
Come chat with us on Discord or Matrix.
SponsorBlock works best alongside YouTube Premium and uBlock Origin.
Credit
Built and maintained by Ajay Ramachandran
Website rewritten by Jeremy Plsek
Thanks to all SponsorBlock contributors, SponsorBlockServer contributors and SponsorBlockSite contributors such as NDev, Joe Dowd, Michael Chang and more.
Neural network moderation powered by Andrew Lee's NeuralBlock.
Logo by @munadikieh